jacket: c/o
wendybox
dress: target boots: dsw
It's OK that I posted an outfit yesterday in these same boots. I could wear them every day.
It's OK that the day I took these pictures it was ridiculously windy, which is why I am either holding my dress or my hair is in my face in every picture.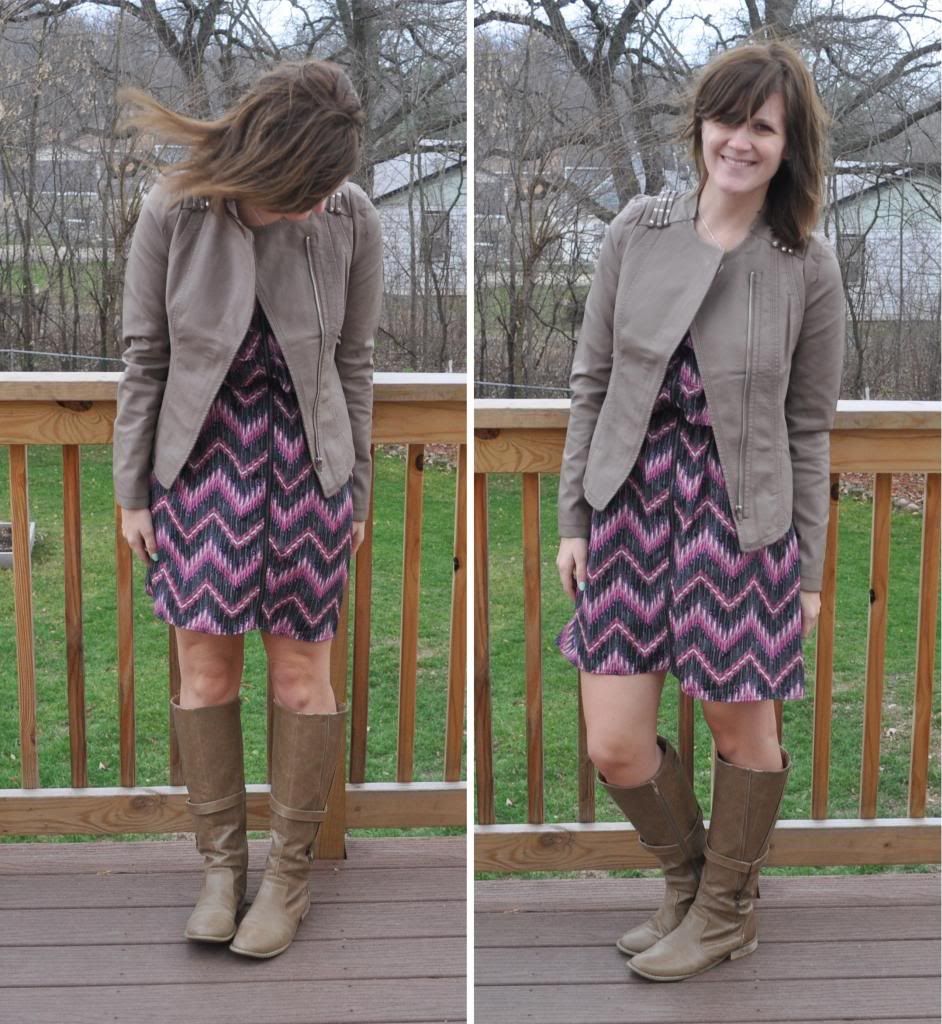 It's OK that the other day I went to Walgreens at 9 o'clock on a Sunday night and saw people checking out movies from redbox and my first thought was "Who would be renting a movie this late on a work night?"
You may ask why I was out "so late" on a work night. Well, that's because I was on my way to sleep over at my parents because Chris was out of town.
and that's OK too.